Possible IPI delay due to BNSF derailment
July 6, 2020
Re: Possible IPI delay caused by BNSF derailment
To: All our valued Customers
BNSF reported at 06:30 on Monday, July 6th, an international stack train derailed on the Gallup Subdivision near Winslow, AZ blocking both main lines (no Imperial loads involved). BNSF field personnel are responding to assess the derailment site. The estimated time to open either main line has not been determined at this time. 24+ hour delays are possible as this is a busy part of BNSF's network and there are no re-route options. We will have a better idea of the delays expected once an ETA for re-opening has been provided.
This derailment will impact service on traffic moving between Stockton (ER), Los Angeles (AR/CR), San Bernardino (SR), Barstow (BR), Phoenix (PR) and Chicago (WQ/IR/V= and beyond), NW Ohio (OQ), Texas/Mexico (DR/H-/RR), St Louis (EQ), Kansas City (E-), Memphis (MR), Atlanta (GQ and beyond). Imperial IPI team will monitor the situation and provide updates as they become available.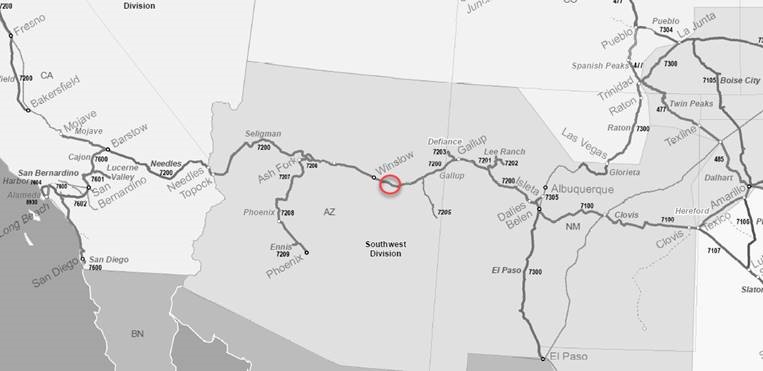 Please do not hesitate to contact us should there be any questions or concerns.

Sincerely,
Imperial CFS Inc.